Hindi films are all about inspiration. Be it the film's story, music or camera angles, Hindi filmmakers have time and again blatantly copied (read inspired) Hollywood and others foreign language films. So much so, that they don't even hesitate copying film posters. The recent film to run into controversy is Kangana Ranaut-starrer Judgemental Hai Kya after European artist Flora Borsi accused the makers of the film of plagiarising her work without permission.
The artist took to Facebook to share a collage of her work along with the poster of Judgemental Hai Kya. "This movie poster plagiarised my art! Could someone explain what's happening, please? This is not right. #JudgementallHaiKya @balajimotionpic @sheenagola ??" she wrote.
Filmmakers in India have time and again remade Hollywood and foreign films without giving due credit to the original. Although a few filmmakers and producers like Sujoy Ghosh, who decided to buy the rights of Spanish film Day and Night and The Invisible Guest before remaking Bang Bang and Badla, respectively, and Karan Johar who produced We Are Family, an official remake of Stepmom, the Hindi film industry largely avoids giving credit to their original inspiration.
Sunday POST takes you on a journey into the dark world of Hindi films, where 'plagiarism' is synonymous to 'inspiration'. Interestingly, most of these films have won multiple prestigious awards, with a few even having gone on to become classics.
Aitraaz (2004): Everything about this film seems to be a copy. The film's story is inspired by Demi Moore-starrer Disclosure, while its poster is a blatant copy of Dustin Hoffman classic The Graduate.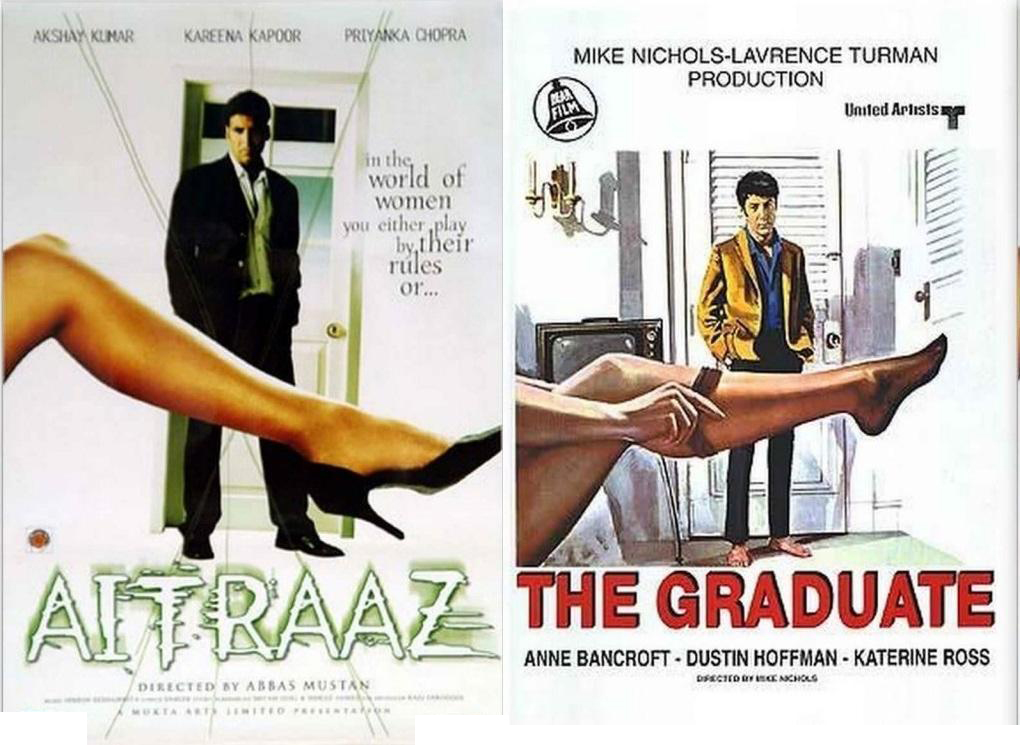 Ghajini (2008): Six months after the American superhero film The Incredible Hulk released, Aamir Khan's Ghajani made it to the theatres. Coincidentally, Ghajini's poster had a stark resemblance to The Incredible Hulk.
Gulaal (2009): Even filmmaker Anurag Kashyap, who is known for producing original content, couldn't resist copying the poster of his cult political drama from the American crime drama television series The Shield.
Kites (2010): Rakesh Roshan's ambitious project starring son Hrithik Roshan and Mexican beauty Barbara Mori was loosely based on Woody Alen's 2005 psychological thriller Match Point. However, not many know that the film's poster was a copy of the Ryan Gosling- Rachel McAdams cult romantic film The Notebook.
Mausam (2011): This film's poster was inspired by the James Cameron magnum opus The Titanic. Unfortunately, neither was the Shahid Kapoor-Sonam Kapoor's on-screen chemistry any match to Leonardo DiCaprio-Kate Winslet's nor could the film create any miracle at the box office.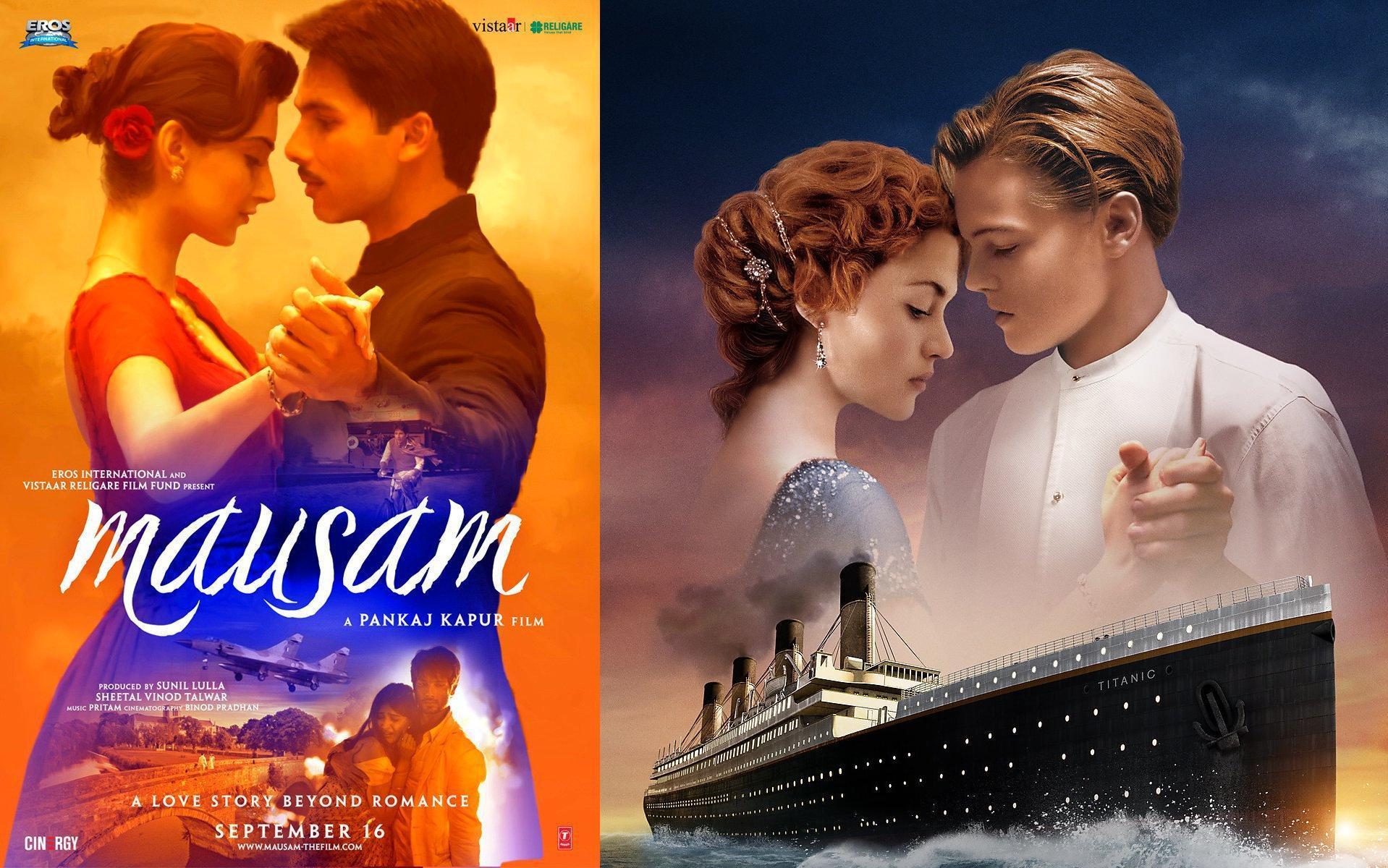 Zindagi Na Milegi Dobara (2011): Lords of Dogtown, an American biographical drama revolving round the three skateboarders didn't create much noise at the box office. However, filmmaker Zoya Akhtar found the film's poster inspiring enough and copied it.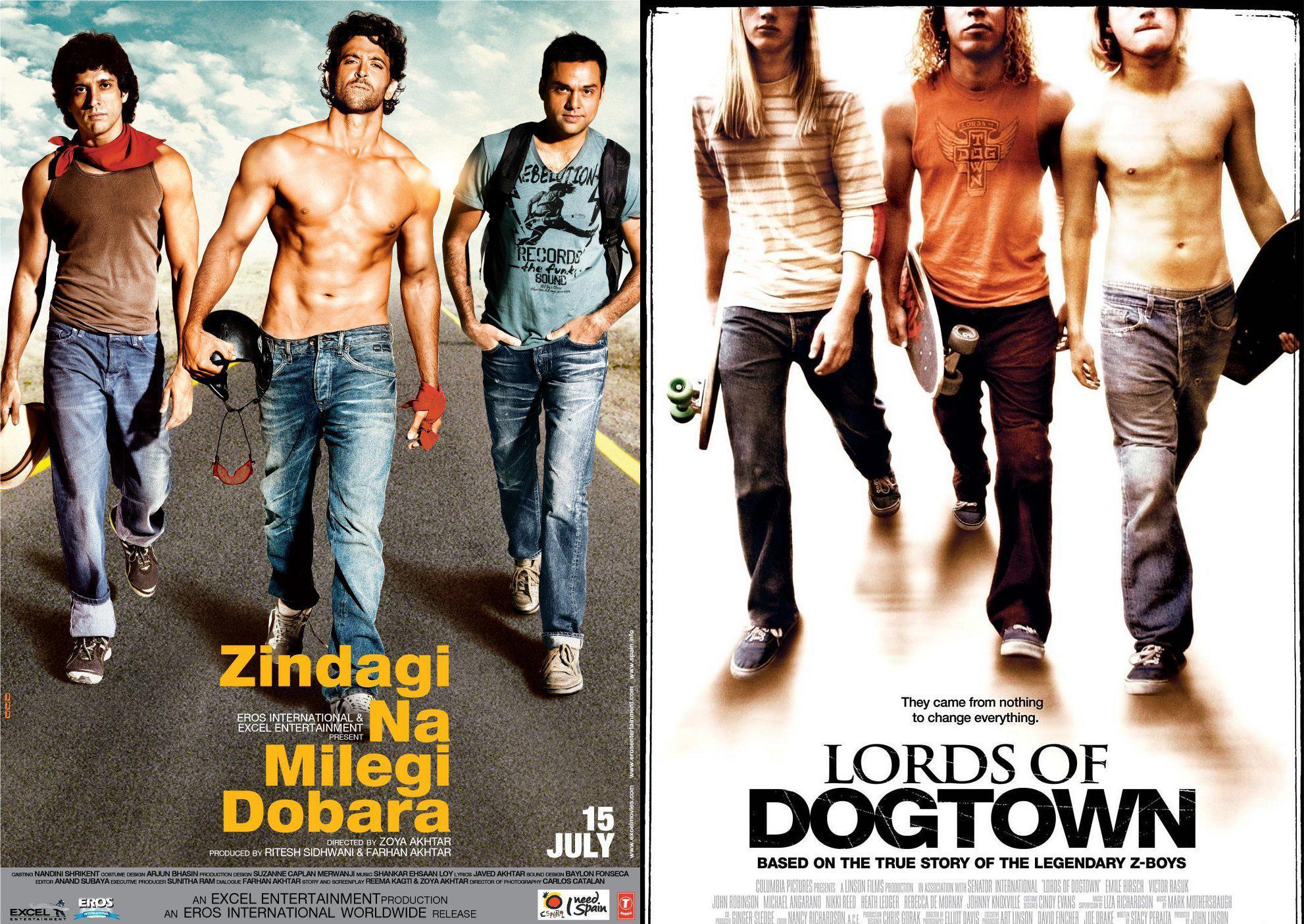 Murder 3 (2011): When it comes to aping, no one can beat the Bhatts. Filmmaker Vishesh Bhatt took inspiration for his film's poster from the 2009 supernatural horror dark comedy Jennifer's Body starring Hollywood hotbod Megan Fox.
Rowdy Rathore (2012): An official remake of Telugu hit Vikramarkudu, this Sanjay Leela Bhansali production's poster was a blatant copy of Chow Yun-Fat-starrer The Replacement Killers. Although both the films were high on action, The Replacement Killers was a box-office dud, while Rowdy Rathore went on to become a money churner.
P.K. (2014): Aamir Khan's P.K. shattered many records but not many know that the film's poster resembled exactly the 1973 album cover of Portuguese singer Quim Barreiros.
The Big Surprise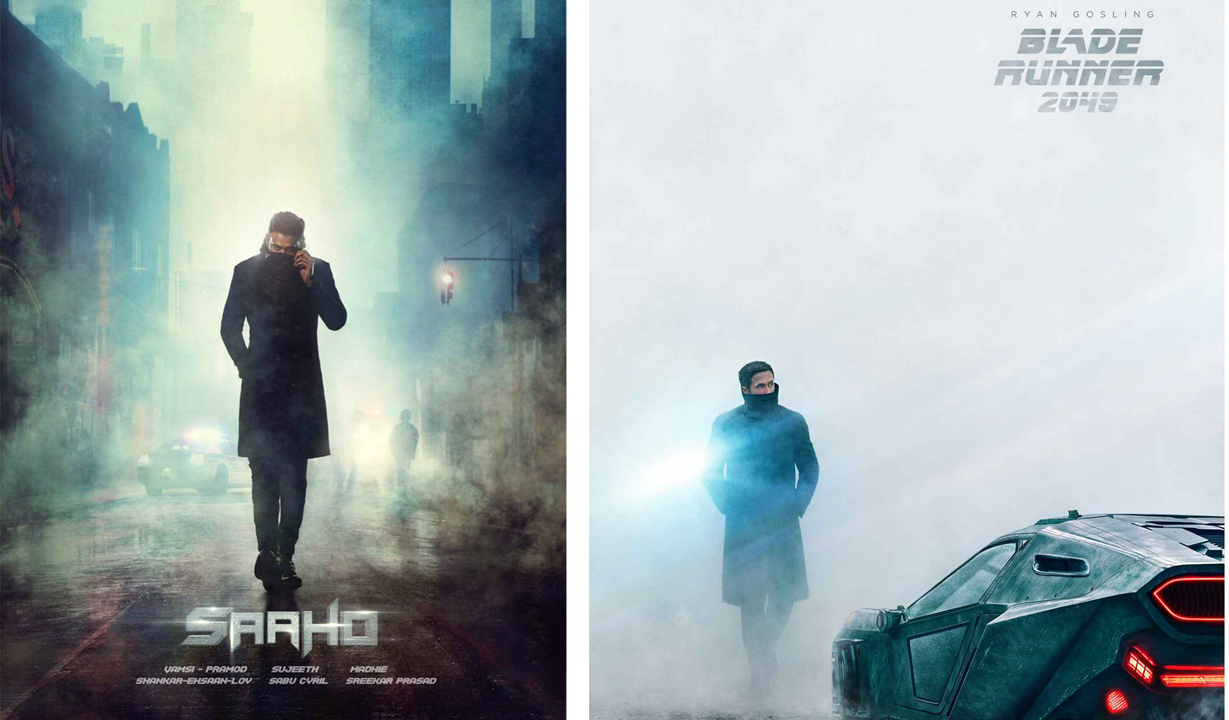 One of this year's most-anticipated and hyped films, Sahoo, Prabhas Shraddha Kapoor, which is scheduled to release August 30, too seems to have taken its share of inspiration from Hollywood. The film's poster looks a lot similar to Ryan Gosling-starrer Blade Runner 2049. Spot the difference!
Suggest A Correction