An engineering graduate, Priyanka Mitra quit a cushy software job to follow her dream of becoming a singer. Now based in Mumbai, the young singing sensation seems to have made the right choice. She has won many hearts with her appealing voice and has performed at well attended events in USA, UK, Kuwait, Malaysia, Israel, UAE and other countries.
Priyanka, who has sung duets with well-known singers such as Shaan, Amit Kumar, Javed Ali, Jolly Mukherjee, Abhijeet Bhattacharya, Vinod Rathod, Udit Narayan, Usha Uthup, Kavita Krishnamurthy, Pyarelal and Sameer at over 1,000 shows, spoke to Orissa POST about her musical journey.
Born and brought up in Odisha, Priyanka was very passionate about music from her childhood. Looking back at those days, she says, "I started singing when I was only three. My parents, Tapas Kumar and Malabika Mitra, were good at singing. But they were not professional singers, they were bankers by profession. I used to observe my mother humming songs while doing household chores. Influenced by her, I began to take an interest in music. Seeing my growing interest in music, my parents asked our family friend Maya Guha, who is a trained singer, to teach me the basics. After a year, I started learning Hindustani Vocal under the tutelage of Guru Gopal Chandra Panda and Guru Asit Das. I completed Sangeet Visharad in the span of 12 years under Gopal sir. In the meantime, I completed my engineering from a college in Bhubaneswar and joined a company in Thiruvananthapuram, Kerala in 2007."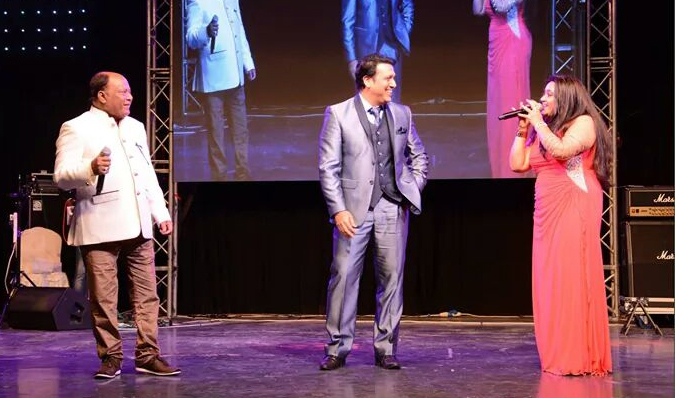 She continues: "At my workplace, I found it hard to give my best as I was more interested in making a career in music. Besides, my mother had always wanted to see me as a singer. She was a cancer patient and passed away in the year 2000. Thus, it was always at the back of my mind that I should fulfill her wish. I decided to switch jobs and move to Mumbai where I could realise my dream. But it was not easy to manage both fronts – music and the job of a software engineer. One day, I quit my job to devote more time to music."
Priyanka was lucky because she did not have to struggle a lot to prove her mettle as a singer in tinseltown. "The decision to quit my job was sudden and unexpected. I was completely bankrupt after giving up my job as I was earning Rs 50,000 in 2010. I was also clueless about how to find a place in the music industry in the absence of a godfather who could recommend my name to others. I had a few contacts. I contacted organisations holding music shows following which I started doing small shows. And in the process, I got offers, one after the other. I uploaded every video of mine on YouTube which helped me reach millions of music lovers."
Asked about the best compliment she has received so far, Priyanka, who performs regularly with the Hemant Kumar Musical Group, says, "I was part of a musical concert conducted by Pyarelal Ji in Pune. I got a chance to perform with 75 musicians. At the end of my performance, Pyarelal Ji held my face and said, 'Beta, tune aaj bahut achha gaya.' Besides, he told me, 'Your rendition of songs proves that you are singing not for the sake of money, rather you are singing from your heart.' Such words from a legend really made me feel proud of myself."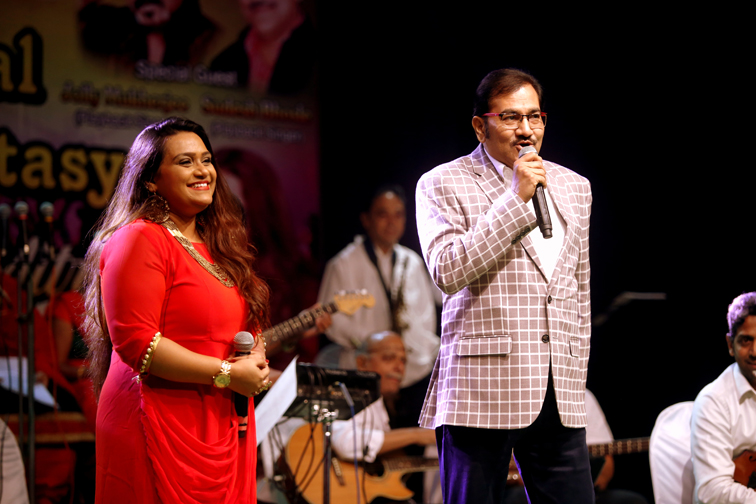 Priyanka who has sung famous tracks like Maa, Tum Phir Shuru Ho Gaye with Abhijeet Mishra, Akhi Kholile Tu with Udit Narayan, O Priya Re with Alok and Prema Hue Nahin Re with Sourin Bhatt says her favourite singers are Lata Mangeshkar, Asha Bhosle, Mohammed Rafi and Kishore Kumar. "And no one can replace them," she adds.
So far, Priyanka has sung in Bengali, Marathi, Telugu, Kannada, Tamil, Malayalam, Bhojpuri and Hindi apart from Odia. She attributes her success to her parents and adds that she has also put in a lot of effort to reach where she is today. "Last year, I started solo shows called 'Musical Ecstasy by Priyanka Mitra' and am currently working on my own compositions. This happened because of my talent and efforts. I believe in my talent. That's why I did not approach music directors to hire me. After quitting my high-salaried job, I took some time to settle down in Mumbai.  I used to get paid Rs 500 per show. But I did not give up and kept performing to get noticed."
RASHMI REKHA DAS, OP
Suggest A Correction