For Ayesha Patnaik, a Class XI student of Angul-based Delhi Public School, art is not just the combination of a few colours. She wants to bring positive changes in society through her paintings.
Ayesha says that man first learnt to express his feelings through images before dialects came into existence. She explains what art means to her: "Painting has been a part of my life. My parents supported me even if they themselves had no inclination towards the arts. As a child, I used to paint and draw and also actively participate in curricular activities. But art was what I enjoyed the most. I was so addicted to painting that I sat for hours skipping my meals. However, I never tried to copy the style of famous artists. I wanted to develop my own style.  I don't think I can live even a day without giving a brushstroke on canvas."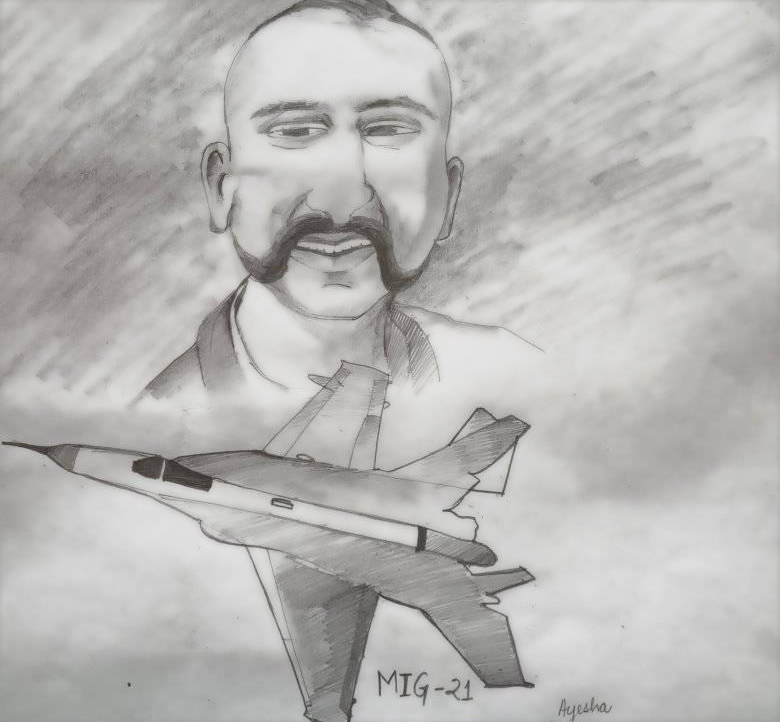 Her art works were appreciated at the PyeongChang Olympic Winter Games Competition.
When Orissa POST sat down for a conversation with Ayesha, she was busy making a portrait of Indian Air Force pilot Abhinandan Varthaman who was captured by Pakistan after his plane crashed on the other side of LoC while on a mission. She was excited to celebrate the return of the wing commander and was glued to the television to catch a glimpse of Abhinandan.
Born to businessman Ashim Mohan Patnaik and teacher Rajashree Mohapatra, Ayesha started making paintings on abstract themes when she was only two. She went on to explain how her artworks were a reflection of her inner feelings. "My family has no connection whatsoever with art, but I have been interested in art since I was a small child.  I used to closely watch children in my neighbourhood making images with water colours. I still remember I was in nursery when I sat for hours to draw images. Seeing my growing interest in art, my parents decided to send me to art class. And I started learning art from Nrusingha Charan Behera. Later, I also studied art with Guru Chintamani Biswal. With the help of these two teachers, I made a name for myself in various art competitions organised by Axis Bank, Information and Public Relations Department, Energy Department, District Environment Society, State Pollution Control Board and Embassy of the Republic of Korea among others. I was in Class III, when I bagged the first prize in an art competition organised by Axis Bank. Since then, there has been no looking back."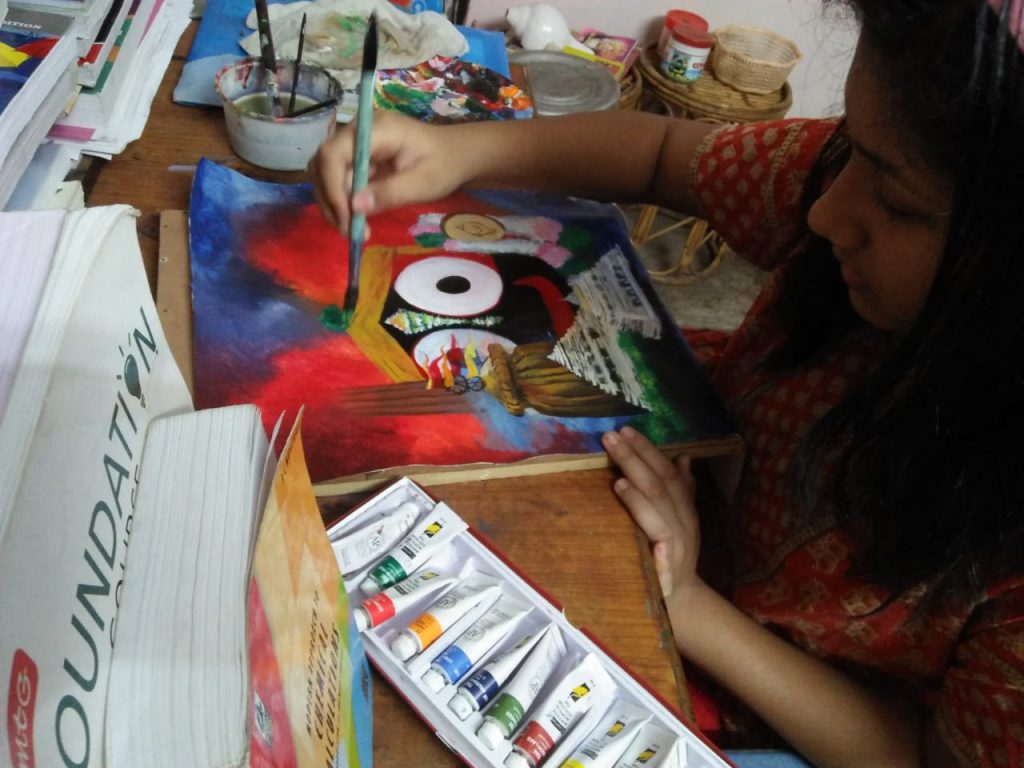 On one of her most appreciated artworks, she says, "My artwork was based on the ground water crisis and how water got polluted by industries. I was felicitated by Union Minister Uma Bharati at a national-level competition held in Delhi. The same artwork was also appreciated by former Governor of Odisha SC Jamir."
Ayesha, who wants to be a lawyer, says, "It takes time, effort, and talent to make a name for oneself in the art world. The art scene in Odisha is very exciting with plenty of new artists making an impact through their works. Though I am a budding artist, my artworks based on the themes of women empowerment, save electricity and save earth have earned kudos from art critics."
Ayesha, who has at least 30 prizes in her kitty, attributes her success to her parents.
Suggest A Correction