Bhubaneswar: With the petrol price touching Rs100-mark in the state, Congress MLAs Tuesday reached the Odisha Legislative Assembly riding their bicycles as a sign of protest against the ever rising fuel price.
Three MLAs Suresh Kumar Routray, Taraprasad Bahinipati and Adhiraj Panigrahi were seen pedaling cycles on Lok Seva Marg.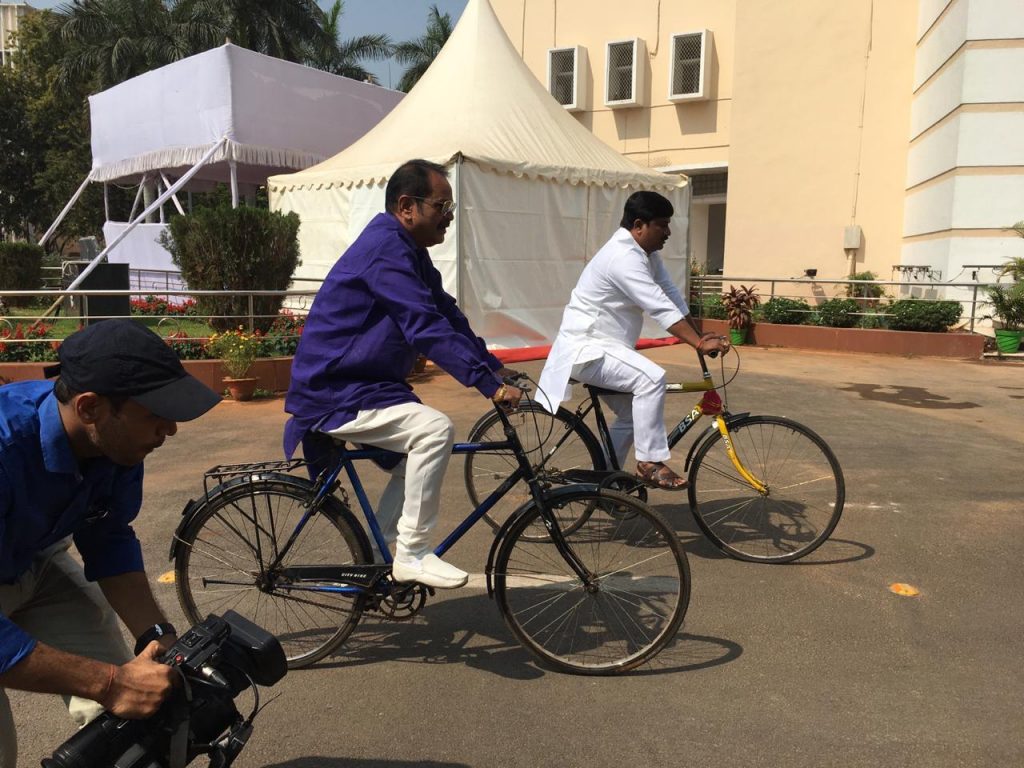 Registering his dissatisfaction for the governments in the centre as well as in the state, Bahinipati said both the governments have anything but humanity. Prime Minister's tall claims of 'Achhe Din' have proved to be hollow. People are experiencing 'Bure Din' instead.
Notably, the price of petrol has touched Rs100-mark in the state Tuesday.
While premium variant petrol is selling for Rs 100.29, the normal petrol's price per litre is Rs 97.14 in Kalimela block in Malkangiri district Tuesday.
Similarly, the normal petrol is selling for Rs 92.89, Rs 93.45, Rs 93.19, Rs 95.51, Rs 93.07 and Rs 93.14 in Berhampur, Joda, Bolangir, Nabarangpur, Phulbani and Padmapur (Bargarh) respectively.
PNN
Suggest A Correction