Sambalpur: All things being equal, your dream to dine with your loved ones at a palace will soon come true.
Jemadei Mahal, popularly known as Rani Bakhri (Queen's Palace) is being converted to a restaurant and soon it will be readied to welcome its guests. This three-storied palace displaying marvels of Rajasthani architecture gloriously is located close to Pataneswari Temple in Sambalpur.
In order to give a royal feel, special care is being employed. The restaurant will have all the signs of a palace, be it in furniture or decoration. Odisha Tourism Development Corporation (OTDC) has already started working on it.
Once completed, it will offer a wide array of cuisines to its guests. And to give a feel of being in Western Odisha, the menu will have Western Odisha's signature mouthwatering delicacies in a royal ambience.
Notably, renovation and restoration of the palace started two years ago. This historic three-storied building has 15 well-maintained and well-furnished rooms in total- seven on the ground floor, six on the first floor and two on the second floor. There is also a balcony.
In the space in front of the palace, there is a mini open-air auditorium with a gallery for visitors to enjoy cultural programmes. While the entire palace has been given a white coat, the architectural features and designs have got a contrasting colour.
Once in ruins, the palace has been restored and renovated by the OTDC at a cost of Rs 1 crore.
Built by fifth Chouhan king of Sambalpur Baliyar Singh, the palace had been lying in a neglected state for a long period. There were cracks on the walls and the surrounding was full of wanton growth of bushes. And there was hardly any sign of paints on walls as they had long faded away.
When it was decided to restore the palace to its original condition, experts of INTACH were consulted. Under their supervision, a diagram was drawn out and accordingly the restoration work started. Instead of using cement, the palace was given a coat of a mixture prepared by mixing lime, gum of bel fruit, fenugreek, molasses and black gram together.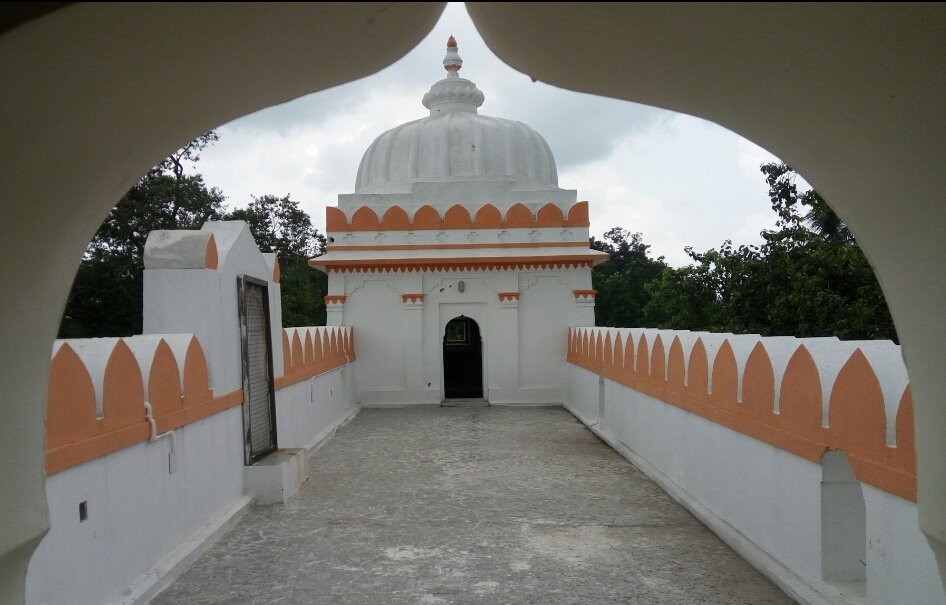 According to district tourist officer Hemant Pradhan, Rani Bakhri has been an attraction for tourists. Since there are Samalei Temple and other temples adjacent to it, it gets tourists all the year-round. The restaurant will be developed in accordance with the taste of these tourists.
"Once COVID-19 restrictions are lifted and tourists start visiting tourist spots as they used to do in pre-pandemic days, work on transforming the palace into palace restaurant will start. Now the Sambalpur Municipality Corporation is managing the palace. Soon the palace will be handed over to the OTDC," he added.
Notably, on the occasion of World Tourism Day September 19 this year, Chief Minister Naveen Patnaik had informed that the government will develop tourism in the state and at the same time steps will be taken to attract more tourists to the state and to provide them safety.
PNN
Suggest A Correction