Sofiya Yashmeen uses her canvas to express her emotions and feelings. Her works primarily depict human relationships and social issues that are plaguing society. Sofiya, who hails from Anandpur in Keonjhar, has been creating paintings on nature and tribal life since an early age.
Born to Sekh Soukad Ali and Samim Banu, her paintings first attracted attention when she was in school. "My early memories of painting are using charcoal to make sketches in a room, while my mother would cook in the kitchen. I would often make designs. Slowly, my interest in painting grew. However, being part of a Muslim family from a tribal area, I did not have the means or facilities to learn painting. So, I started practicing on my own," she recalls.
Sofiya's mother took avid interest in stitching and designing. She spotted Sofiya's talent and started motivating her although she knew that sending her to an art school would be almost impossible. "Whenever I felt like painting, I would picture an imaginary landscape in my mind first and then put that on paper. Later, I started doing the same on canvas. As I grew up, I started painting the trees, leaves and flowers that were shown in my biology textbook. My teachers too noticed my works and started motivating me. Their compliments coupled with my mother's motivation inspired me to become a painter," says Sofiya, who has completed MSc in Bioinformatics.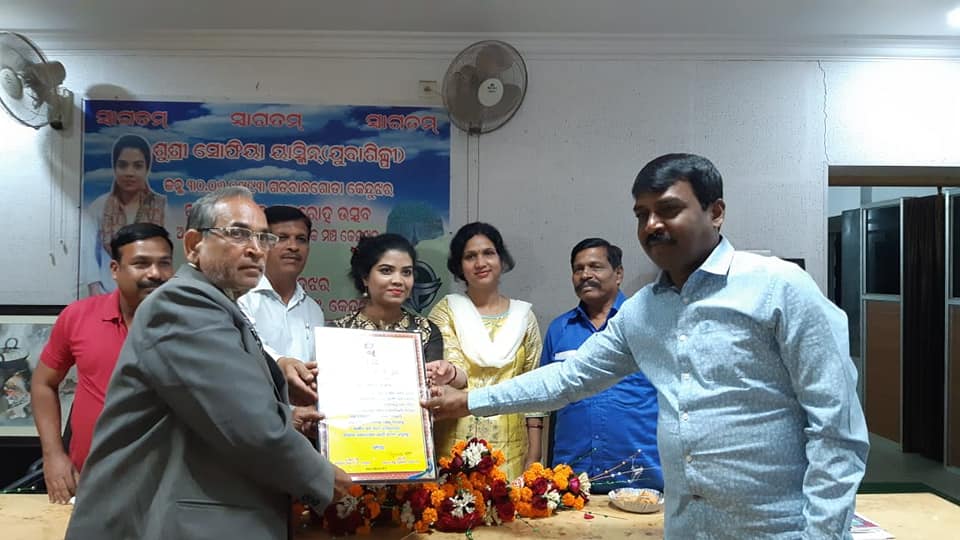 Sofiya, who was conferred the prestigious young artist award of Keonjhar, has participated in several art exhibitions both in and outside Odisha. Recently, her paintings on tribal life and a series on Gitagovinda were part of an exhibition in Jayadev Bhavan, Bhubaneswar.
"I have been inclined towards making realistic paintings since childhood. Nature, animals and birds have always attracted me. Moreover, my works also focus on aspects of tribal life, like the lifestyle of a newlywed tribal woman. I am doing a new series on obsolete products like lantern, which was once a common feature in every household. There are products that were once used in farming and in the kitchen, which will also find a place in my paintings. A similar series that I had done earlier drew attention at the national level," she says.
The young painter says that although painting has been her passion, she was always good at academics. "I grew up in a backward area in Keonjhar where parents still believe in marrying off their daughters at a young age if she doesn't take interest in studies. I feared the same and started taking studies seriously. Except my mother, no one in my family values academics or creativity. So, I wanted to move out of my house for higher education. I got a lot of exposure after coming to Bhubaneswar where I did my MSc in Bioinformatics," says Sofiya.
She came across many prominent personalities from the world of art, who guided her in taking her work to the masses. "My paintings started finding a place in exhibitions and drew immediate attention. Now, I plan to do a solo exhibition at Subhadra Art Gallery, followed by another at Nehru Art Gallery."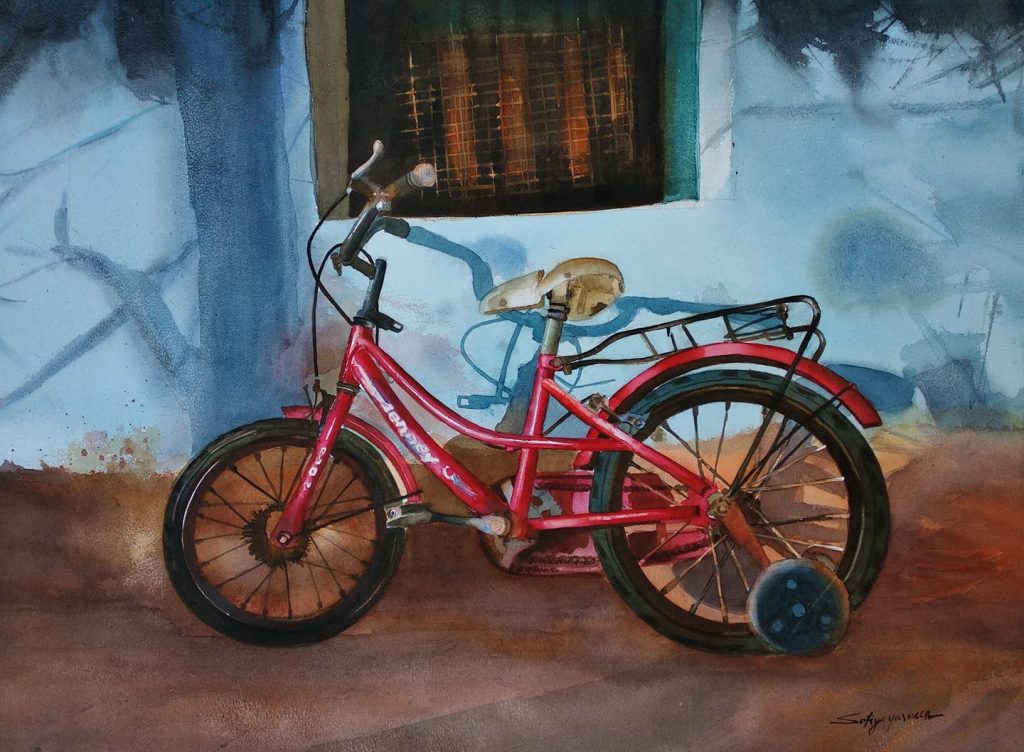 Although Sofiya didn't have a teacher or guide when she took to painting as a child, she was lucky to get to know painters like Chintamani Biswal, Raghunath Sahu and Biswa Sahani, a Mumbai based painter, after she came to Bhubaneswar. "I didn't get much support from my family, but these people guided me and taught me the finer techniques of painting. One of my biggest inspirations has been my friend Saeri Srotaswini. From motivating me to providing financial support, she has been by my side all through my period of struggle. I had initially wanted to become a biologist but painting, about which I am passionate, overpowered everything. Painting has brought me recognition and today my family members have started realising that. Finally, they are proud of me," says Sofiya.
BRATATI BARAL, OP
Suggest A Correction