Keonjhar: Rebels of the BJD, the BJP and the Congress who are unhappy due to denial of tickets are expected to play spoiler for official nominees of the parties in the Assembly constituencies of Keonjhar district.
The rebels have become a headache for the official nominees of all major parties. In Champua Assembly seat, the BJP is facing a challenge from rebel leader Srimant Tripathy. Tripathy had been organising the party in Champua for several years. But he was left dejected when the party denied him a ticket.
The BJP nominee in Champua, Mural Sharma, is said to be losing sleep due to the rebellious Tripathy.
In Keonjhar Assembly seat, former BJD MLA Subarna Nayak was trying to get a BJD ticket for his wife but in vain. He is now contesting as an Independent, giving headaches to the BJD nominee Madhab Sardar.
Subarna is likely to drive a wedge in the support base of the BJD in the constituency.
The BJP is also facing the same situation in Keonjhar. Upset over ticket distribution, BJP rebel leader Manmaya Bilas is contesting as an Independent. His campaign will create problems for the saffron party's nominee.
The situation in Patna Assembly seat is no different. Akhila Chandra Nayak took voluntary retirement from government service. He had lobbied for a BJP ticket. After failing to get the ticket, he is contesting as an Independent. Akhila is likely to bag some votes of BJP nominee Bhabani Nayak.
Meanwhile, the BJP has stepped up its campaign by roping in star campaigners and party heavyweights in Keonjhar.
Film stars like Sritam Das and BJP leader Lekhashree Samantsinghar have been taking part in road shows and meetings for Lok Sabha nominee Ananata Nayak and Assembly nominee Mohan Majhi. Road shows were held in Hatapadia Thursday.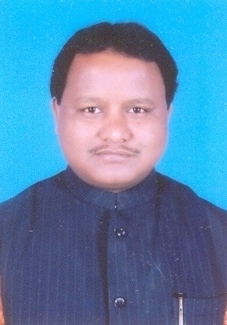 PNN