When a sporting legend decides to hang up his boots, fans leave no stone unturned to secure a ticket to watch their idol in action for one last time. However, that doesn't happen in showbiz. For those in the business of entertainment, there's no retirement age. They either fade away with time, or simply pass away, leaving fans saddened.
That's exactly what happened before the release of Vidhu Vinod Chopra's 1942: A Love Story. Composing wizard RD Burman, or 'Pancham Da' as he was known, died January 4, 1994, three months before Chopra's magnum opus hit the screens. Burman had gone into depression and just when he was trying to reclaim his magical musical touch, he suffered back-to-back heart attacks. The composer's demise didn't affect the trade much, as the industry where Burman once ruled had almost ignored him in his last days.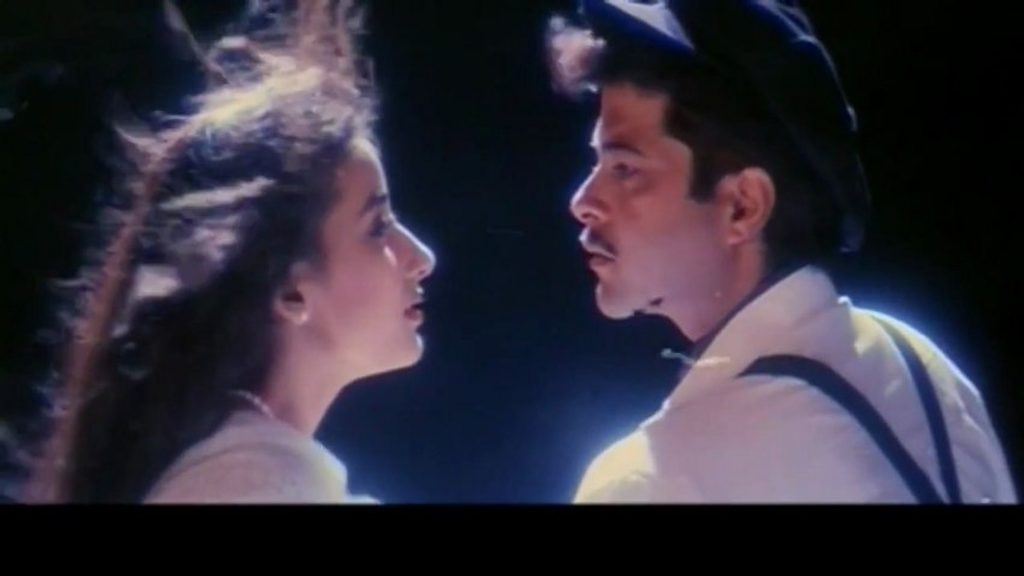 The treatment that was meted out to Burman, in some ways, made him a stronger man in his last days. And, perhaps it made him take up the challenge to prove that brilliance does not fade out. Come April 15, it will be twenty-five years since 1942: A Love Story released. It can unhesitatingly be said that the film wouldn't have scaled the heights it did if it had not been for the magic touch of Burman.
The Hindi film industry started relegating Burman to the shadows sometime around the late 1980s. Gulzar, one of his best friends and collaborator on multiple films and music albums, was one of the few to continue working with Burman. And the music maestro didn't disappoint him, coming up with gems in Ijaazat (1987) and Libaas (1993). The latter never released but its music immortalised the film. Chopra was one of the few among the new breed of filmmakers who continued to repose faith in Burman.
Five years before 1942: A Love Story, Burman and Chopra came together for the first time for Parinda. Burman's soulful music in Parinda persuaded Chopra to go back to him once again. At this time, Burman had few projects in hand. But Chopra placed high hopes on him, and Burman did not disappoint. Burman's swansong became Chopra's most prized trophy as a filmmaker.
There are innumerable legends about 1942: A Love Story, the two most famous being Manisha Koirala replacing Madhuri Dixit and Aamir Khan turning down the offer of the film's lead. In fact, lyricist Javed Akhtar had initially written the song Ek ladki ko dekha toh aisa laga keeping Madhuri in mind. However, Madhuri had scheduling conflicts and opted out. The role went to Manisha only after the second audition, as Chopra had rejected her calling her a "terrible actress" after the first audition.
Aamir, on the other hand, turned down the offer as the story didn't appeal to him. Anil Kapoor was Chopra's second choice, but the actor wasn't too keen on taking up the assignment. Anil said that he was too old to play a romantic lead in an out-and-out love story. Then, Burman's song did the trick.
Chopra, without contesting Anil's decision, played the tune of Ek Ladki ko dekha toh aisa laga and Anil found it so melodious that he could not resist doing the film. And even today when the song is played, it looks as refreshing and new as it was 25 summers ago.
For this song, Kumar Sanu, who had by that time established himself as a playback singer, worked for the first time with Burman, a memory the singer cherishes and regrets in the same breath, given that it would also be the last time the two came together.
Interestingly, Burman wanted to use a younger voice. Sonu Nigam, who was still trying to find a foothold in the industry and was popular as the host of TVS Sa Re Ga Ma, had caught Burman's attention. Unfortunately, Sonu had gone to Delhi for a few months, and unable to trace him, Burman opted for Sanu. However, he was equally confident about Sanu.
The late Bhanu Gupta, one of Burman's most loyal friends and his sitting (assistant) musician since 1965, once told me, "Sanu till that time had sung mostly for new composers like Anand Milind and Nadeem Shravan. I remember, Pancham, Maruti Rao Keer and I were sitting on his first floor terrace when Sanu entered the house. Turning towards Maruti Rao, Pancham said, 'Chaal isko banate hain' (Come, let's groom him). Somehow, we had a feeling that the film's music would be a hit and Sanu would be the number one singer after that."
In an interview, the late Manohari Singh, Burman's saxophonist and main music arranger, told me, "There was a unique thing about Pancham's music. He used so many instruments but was such a master that every sound could be identified separately. No instrument's sound would ever overlap the other. That's why we felt so proud playing with him and were loyal to him." An example of that can be found in 1942: A Love Story's music too. Burman used his father SD Burman's classic Aan milo, aan milo sung by the legendary Geeta Dutt in Devdas (1955) and recreated it for the flute part in the song Kuch na kaho.
Burman's genius isn't limited to the film's music. An attestation of his class can be found in the film's background score also. The film's background score was recorded by his music arrangers Manohari Singh and Basudev Chakraborty, better known as Basu-Manohari. Burman never lived to see the film nor could he attend the film's music launch.
"It was the film's wrap-up party and we had thrown a big party. The venue looked like a film set and we had a red carpet. There were lights everywhere and the venue was decked up and the film's songs were being played. Pancham Da parked his Fiat in front of the gate and got down waving and started walking in. The sense of accomplishment showed on his face. He knew that he had done it once again. He thought that the film's music would also be released then and when I told him that there will be a separate event, he got annoyed but didn't show his emotions," Chopra said in one of his interviews.
The filmmaker still regrets not having released the music on that day. This was also one of the few films where Burman didn't use Asha Bhosle in any of the songs. Kumar Sanu won his fifth successive Filmfare Award for Best Male Playback Singer for Ek ladki ko dekha to aisa laga, while Kavita Krishnamurthy won the Best Female Playback Singer. And Burman won his third Filmfare Award, but he did not live to see the day.
RITUJAAY GHOSH, OP