Aspiring scientist Ramesh Biswal quit his lucrative job in USA and returned to his native country to strive for the upliftment of languishing farmers
 NAYAGARH: Born in Khuntubandha, Nuagaon Block of Nayagarh district, Ramesh Biswal had a jewel of a brain right from his childhood. Born into a farmer's family, his chief aim was to pursue higher studies and become a scientist. A MSC in Physics from Ravenshaw college and M.TECH from Jadavpur University, he was also an alumni of the 2015-batch of IIT Kharagpur. He was engaged in a lucrative job in the United States.
However, frequent news of farmer suicides forced him to quit his job and come back to his home country in 2016 to strive for the well-being of farmers in Odisha as well as India. Initially, his family wasn't supportive of the idea. However, Biswal was quite confident about his plans and started his Villamart project in 2017.
Interacting with Orissa Post, he said, "Villamart is a revenue model for the development of rural India and intended to create a sustainable livelihood. This business model is creating a physical (both static and mobile) market place for farmers, villagers and rural households of any profession where they can sell their products at proper prices and can also purchase required stuff at their doorstep."
This will help the farmers in their cultivation integrating necessary technologies at each step. It would also help in preservation of the produce before it reaches the consumers. Villamart will be the only connection between a farmer and its consumer without any intermediary, which will profit a farmer and create a direct relationship between a farmer and consumer. Proper distribution of foodstuffs through the market chain will balance vegetable pricing round the year.
Currently operational in the Nayagarh district, Villamart is providing a mobile market place to the farmers to sell their farm produce while making available around 300 items (vegetable, grocery and other essential commodities) to be bought at their doorsteps. In its static outlet, there are more than 600 items available including vegetables, groceries, organic products, clay products, bamboo products and many rural products. In the processs, Biswal have been able to assists about 5000 families and 1000 farmers.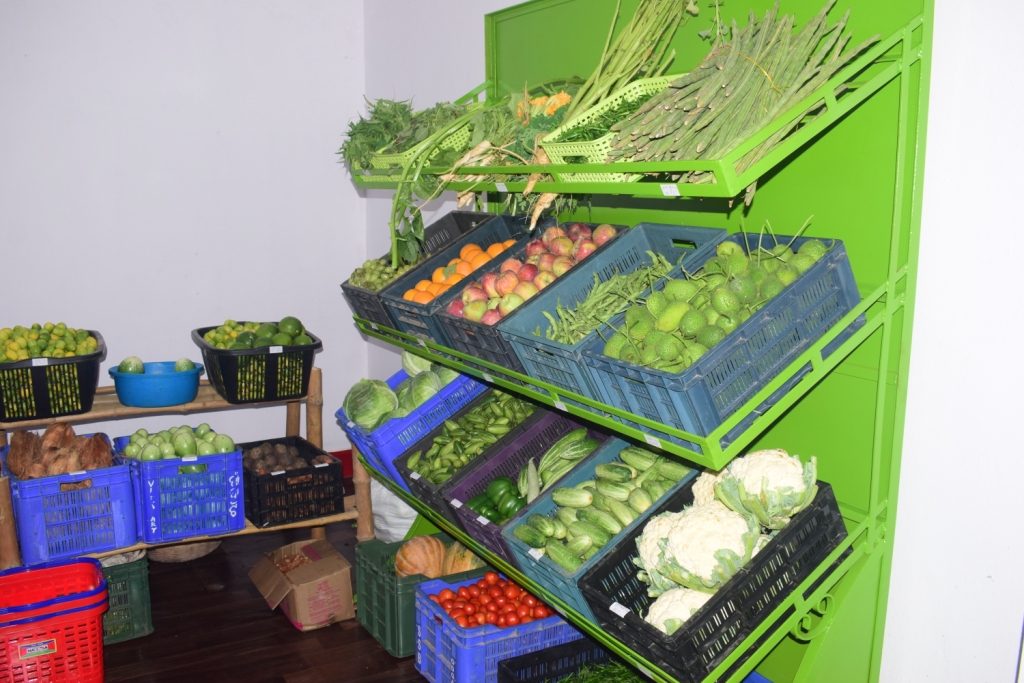 His dedicated research team is working very hard in developing a low cost solar enabled mini cold storage facility and other advanced food processing methods that will minimize post-harvest loss during peak production time thus providing better price to the farmers while bringing stability to consumer prices.
Recognition
The entrepreneurial project is recognised and supported by Start Up India and Start Up Odisha. It is the only company from Odisha to be selected among the top 10 social enterprise in TSEC 2017-18  organised by Tata group and IIM Kolkata. We are also one of the finalists among the Agriculture Grand Challenge organised by Startup India.
Future plans
The company would shortly launch a programme to train the rural community of farmers, potters, bamboo workers and docra professionals among others. Villamart is associated with multiple NGOs, FPOs, social workers, professionals, scientists, IITs, Universities and Govt officials to empower rural people. Many social startups are also associated with the firm for soil testing, Agri clinic, weather forecasting, crop guidance, utilisation of Agri wastes, Natural (Organic) farming and storage space for various vegetables and crops.
Suggest A Correction