Very few remember her, sans the film industry. She was a south Indian actress who acted opposite Amitabh Bachchan in which the latter played a 'double' role. Well if you still haven't guessed her name, it is Soundarya and the movie we are talking about is 'Sooryavansham'. She played the role of the junior Big B's wife in the movie.
However, ill-fate befell her at the peak of her career. She died in a plane crash when she was just 31. On her death anniversary Wednesday let us tell you about unknown facts related to her.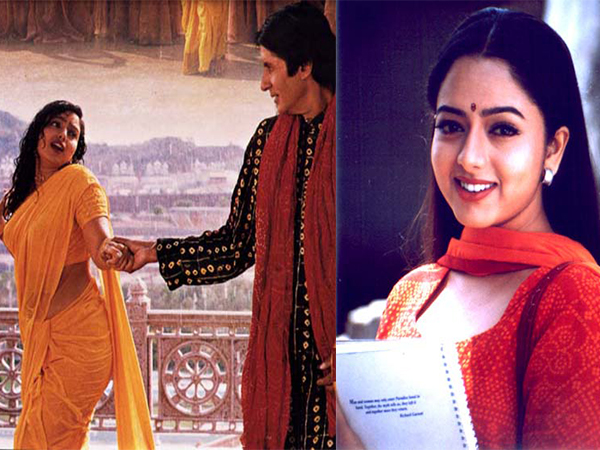 Her real name is Soundarya Sathyanarayana. She debuted with the film Gandharva (Kannada, 1992). She acted in over 120 films in a career lasting just 12 years.
Sooryavansham hit the screens in 1999, but the film did not do very well at the box office. It turned out to be Soundarya's last tryst with the Hindi film industry.
At the peak of her career, Soundarya married software engineer GS Raghu in the year 2003. Next year she joined the BJP. She was on her way to Karimnagar (then in Andhra Pradesh) to campaign for the party with her brother Amarnath when the aircraft she was travelling in crashed within a few seconds after taking off near Bangalore.
Soundarya was five months pregnant at the time of her untimely demise.
PNN/Agencies
Suggest A Correction