Hyderabad: All four accused in the rape-and-murder of a 25-year-old woman veterinarian last month were killed by police Friday morning. It triggered a chorus of praise for what many saw as speedy justice but also raising concerns over extra-judicial executions.
The incident took place around 6.30am when the accused, lorry workers aged between 20 and 24, were taken to the scene of the crime near Hyderabad for a reconstruction of events as part of the investigation, a senior police official said.
"They (accused) snatched weapons from police and fired on police and tried to escape… police fired in retaliation in which the four accused died," Cyberabad Police Commissioner VC Sajjanar told reporters later in the day.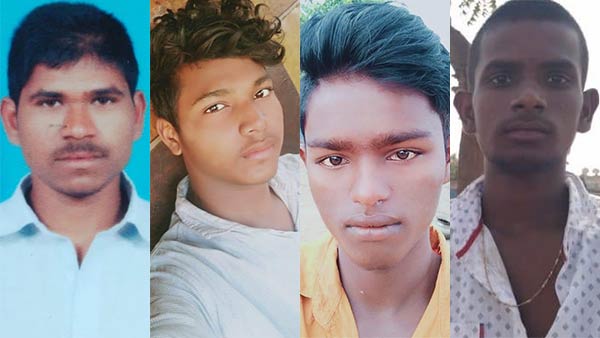 Detailing the events leading to the exchange of fire, the top official said the police team brought the accused to the location based on their 'confession' to recover a cellphone and 'other objects.'
"…all the four accused got together, they started attacking the police party with stones, sticks, and other material. They snatched away weapons from our two officers and started firing," Sajjanar informed.
"Even though our officers maintained restraint and asked them to surrender, without listening to us, they continued to fire and attack…our people started retaliation. And in that retaliation four accused got killed," he said.
The injured, a police sub-inspector and a constable, had suffered head injuries among others and were undergoing treatment, informed Sajjanar.
The four men were arrested November 29 for allegedly raping and killing the woman by smothering her and later burning her body, an incident that led to widespread outrage and recalled the horrors of the December 16, 2012 gangrape and murder of a physiotherapy intern in Delhi.
News of the 'encounter' killing led to celebrations in some quarters and concern in others.
The father and the sister of the woman veterinarian said they were very happy and thanked the Telangana government and police.
"We watched on TV that they were killed in an encounter. We are very happy. Even people are happy. I thank the Telangana government and police for the encounter. I thank everyone who stood by us," the father of the victim told the media.
The young woman's sister hoped the killings would be a deterrent for others. "With this incident people should be scared to commit such crimes (against women)," she said.
There were celebratory scenes at the 'encounter' site as well with scores of people gathering to congratulate the police and shouting slogans such as 'Telangana Police zindabad'.
On a related note, read how  a blind US inmate was executed for setting his girlfriend on fire and killing her.
Agencies