Sumon Sinha is a founder member of Mushroom Photographer's Circle along with Sanjit Patnaik, Madhumay Mallick and Jitendra Pati. The group had organised a recent photography expo Drishtiraaga where budding photographers were groomed by professionals. Being a regular trekker, his clicks depicting the life of crab spiders have won him plaudits from across the photography world. Besides, he has also photographed numerous insects and small birds. This genre is widely regarded as 'Macro Photography'. Chaitali Shome of Orissa Post interacted with the eminent photographer to delve deeper into his forte and future plans.
How were you introduced to the world of Macro Photography?
My journey started in 2000 when my elder brother asked me to click some pictures with a digital camera. Soon, I fell in love with photography. I started from 'Point and Shoot' Sony camera and currently I am into macro photography and have captured butterflies and insects among others.
Throw light on your prominent works.
At times, people call me a 'Garden Photographer' which I choose to ignore. Up till now, I have captured 300 clicks of butterflies and Bombay Natural History Society features my clicks. Butterflies of Nadankanan Zoo also feature prominently in my works. I have also taken live picture of a Moth Butterfly at Buxa Tiger Reserve. The history of Butterflies had my click as the first photograph of Moth Butterfly. Macro lens composition is of high quality that captures every small detail. However, despite being expensive, aspirants these days are clicking pictures with it. A Macro Photographer should always challenge himself to excel in his own skill parameters.
What does it take to be a perfect photographer?
One must have five P's: Purpose, Patience, Practice, Preparation and Passion. Besides, one must realise the power of a camera. Photography is all about catching time for posterity. Freezing time is only possible with photography which is the quintessential beauty of it.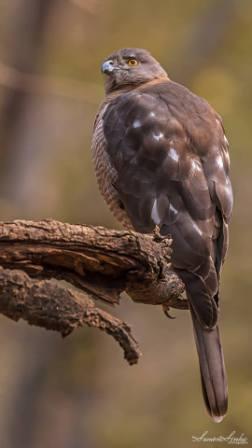 What is your favourite animal to photograph and do you have any specific strategy for photographing it?
Photographing butterflies is my greatest passion. However, a photographer has to know the behavioural pattern of an animal. Besides, one must need to study about wildlife before venturing into it. However, being a professional, I also need to market my pictures through social media for my portfolio.
Describe the photographic gear that you use currently?
Currently, I am using Canon 7-D Mark 1 and Mark 2. I use a variety of lenses like 100-400 Canon, 16-35, 10-18. I always try to procure the latest models of Canon. Besides, I own latest tripods, filters, lighting system that helps me to capture the right form of every image.
What would be your word of advice for budding photographers?
Young photographers must try to be different from the regular and develop their own style. Always watch others work and their pictures. Save and conserve biodiversity. Don't blame the authorities. Make green goals as it will give birth to a beautifully balanced earth. Above all, be a good and responsible human being first.
Suggest A Correction