BHUBANESWAR: Papier Mache, an art form which is highly popular in the state of Odisha, showcases the skill of Odia craftsmen. This art form has been creatively practiced by artistes all over the state.
Papier Mache literally means chewed paper or pulped paper. It is a composite material consisting pieces of paper or pulp, sometimes reinforced with textiles, bound with an adhesive such as glue and starch.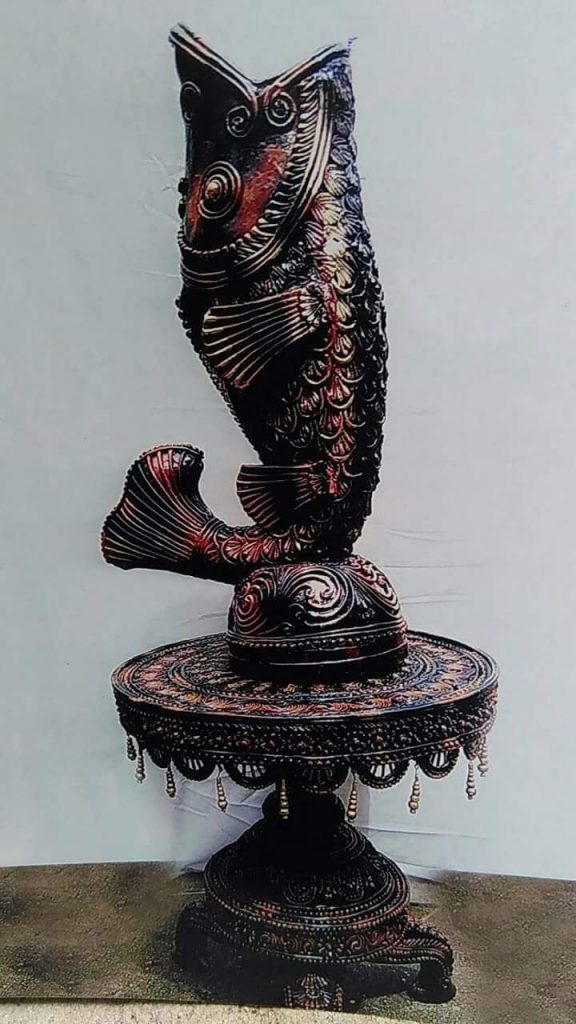 The process involved in these sculpts is as intricate as it gets. Waste cloth, paper and various natural fibers are soaked at first following which the combined pulp is beaten and mixed with a variety of seeds and gums. This treatment gives it strength and protects it from termites. Special clays as well as bio-wastes are also added for body and reinforcement. This whole process gives rise to a medium so malleable that it can be molded into innumerable forms.
Paper Mache, being a unique product of the state, is made out of waste paper by adding some powders, gum and colors. These products are mainly made in Keonjhar district. Various decorative items such as flower pot, statue, image, pen stand and paper weight among others are made using this form of art. Tapping into the potential of this art form, many residents of villages in Keonjhar district have taken the activity as their livelihood.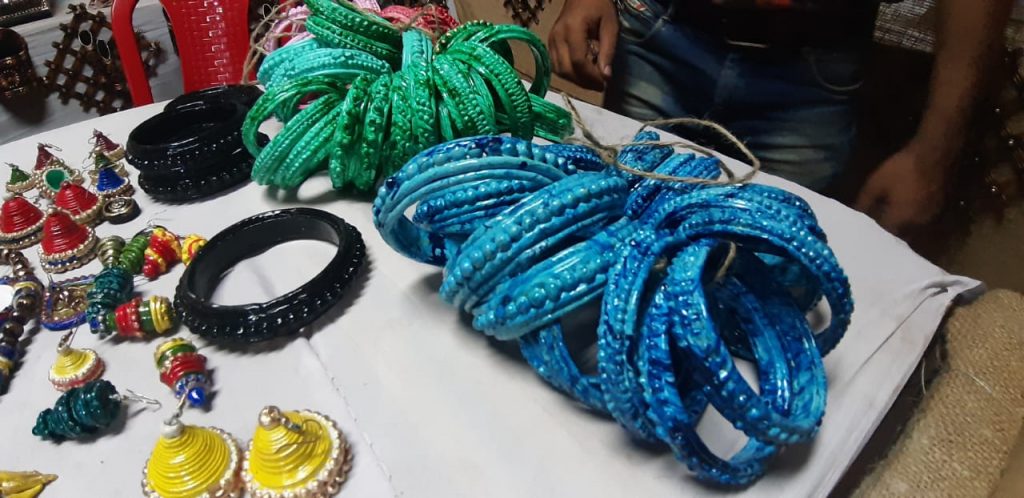 Harihar Sutar, a craftsman from Keonjhar, said, "This art form was practiced in Puri 30 years back. In those days, only face masks were made out of it. However, now we make elegant lamp shades, jewellery, accessories as well as decorative crafts, bangles, idols and animal heads among others. All these handicrafts are made up of waste paper."
Prices of these craftworks range from Rs 50 to Rs 5000. The most significant facet of these works is that they are bio-degradable. Many villages of the district depend on this craft to run and feed their family.
It doesn't even require any investment as one only needs waste paper and tamarind seeds. Women and children in our village are engaged in making this craft.
Another artiste Prabhati Behera said, "Works made through paper mache are fascinating due to the designs and colours used. Moreover, the craft made out of it is quite resilient. I learned this art myself. I am also imparting this knowledge to many others. I am able to feed my family despite my illiteracy due to this craft."
Premalata Sutar said, "I was inspired by craftsman Harihar Sutar and soon developed a passion for paper crafts. All the members of my family are engaged in this craft. Uniqueness of this art form lies in the skill of developing utilitarian objects through waste paper."
"It also uses natural substances like tamarind powder and natural adhesives from tree bark which help in making craftworks sturdy and durable. The process involves mixing of paste of waste paper with tamarind powder. An adhesive is applied on a clay mould to give desired shapes," she added.
Among its various usages, the most essential facet of Papier mache art is its utility for many families in the villages of Keonjhar.
Nidhi Sinha, OP