Every year, World Wildlife Day (WWD) is celebrated March 3 to create awareness on protecting wildlife and plants. Wildlife, which has a strong link with forest, plays a vital role in balancing the environment. A study reveals that about eight thousand years ago half of the Earth's land surface was covered by wooded areas. Today, it has been reduced to less than one third. Forests are home to 80% of the world's land-based biodiversity and medicinal plants worth billions of dollars are harvested from tropical forests every year.  Besides, crores of people heavily rely on forest goods for their livelihoods. The theme of World Wildlife Day this year is –Forests and livelihood: Sustaining people and planet. Ahead of this day, some prominent wildlife activists of Odisha share their thoughts with Sunday POST.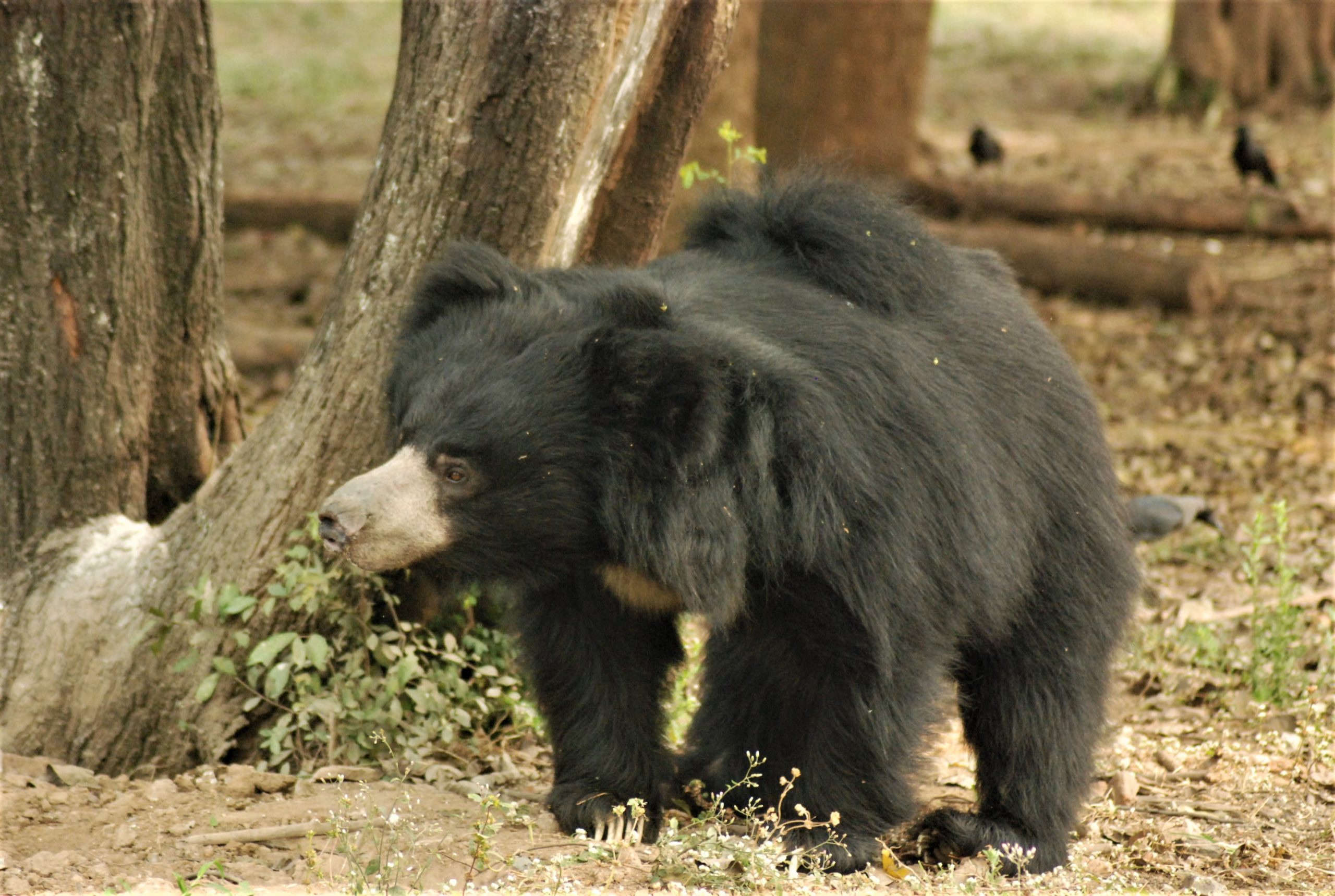 Jeypore-based wildlife rescuer Krushna Keshab has rescued more than 1,658 birds including 47 barn owls, 700 bush quails, 400 parakeets, 17 peafowl and 14 kingfishers. Apart from this, he has rescued 6,000 snakes, 132 mammals of 12 species and many other animals.
Krushna says, "Forest and wildlife are interlinked as there are few species who help in regenerating forest like elephants, foxes and fruit bats. And there are animals like tigers, leopards and bears who indirectly protect the forest. Because of these wild animals, plunderers fear to enter the forest. But large scale poaching of these animals by timber mafia has contributed to the destruction of ecosystems. Besides, in our quest for a life of luxury, we don't hesitate to make the forest dwellers homeless. In the ancient times our predecessors lived in jungles. They had no option but to hunt animals for their survival. But these days, people kill animals for pleasure in the name of sport hunting.  Some are also there who hunt animals to trade their flesh. Elephant deaths due to electrocution and poaching are on a steady rise.  More than 1000 elephants have died in the last 20 years. It's high time the state government should chalk out strategies to combat the issue and protect forest as well as wildlife."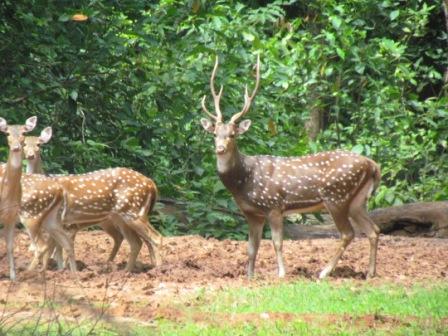 He further adds: "We need to change our behaviour. It is high time we thought about preserving the forest resources for our next generation. So we need to leave the forest undisturbed so that animals can live happily."
Akash Ranjan Rath, former honorary wildlife warden of Puri, says "Forests are producers as well as protectors of several natural resources. Forests boost ecosystem productivity where each species, no matter how small, have an important role to play. Greater species diversity ensures natural sustainability for all life forms. Healthy ecosystems can better withstand and recover from a variety of disasters. As we dominate this planet, we also need to preserve, protect and regenerate the forest biodiversity. A healthy biodiversity provides a number of natural services for everyone. We get a lot of services free from forest. So the cost of replacing these is quite expensive. In Odisha, forest areas should ensure and maintain a viable population as wildlife and forest is an integral part of the indigenous culture of traditional communities, and are closely linked together."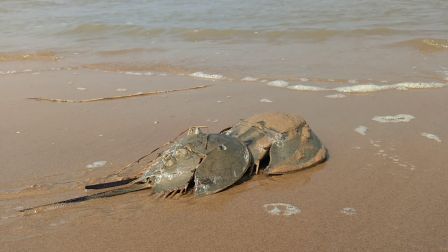 Himanshu Nayak has started a plantation drive titled Green Parikuda to develop greenery in and around Parikuda, an island within Chilika lake. Beautifying houses, schools, colleges, roads and vacant lands are parts of his initiative to restore the ecosystem. Nayak, who is an environmentalist by passion and banker by profession says, "Forests play an important role in balancing ecosystems. People residing inside the forests and fringe areas rely on forest produce for their livelihoods.  About 70% of India's rural population depends on firewood for their household cooking. However, forests, forest species are facing various environmental crises due to deadly effects of climate change such as droughts, change in rainfall pattern, floods and cyclones. But as we move into the middle part of the 21st century, the biggest future threat to plants and animals is climate change. About a million plants and animal species now face extinction. Continuous loss of biodiversity makes humankind face ecological, social, and economic problems."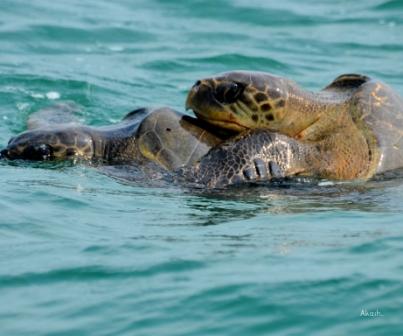 Retired army jawan Krushna Chandra Biswal of Gundalba village under Astarang block in Puri district is one of the green crusaders whose effort had been appreciated by Chief Minister Naveen Patnaik. He has forested a locality by planting around 50,000 palms saplings, which are believed to protect human lives by absorbing lightning strikes.  These trees are the homes to baya weaver, a disappearing species and other animals. He has also taken initiative to plant various fruit-bearing trees and shrubs in the village forest to address the food scarcity issues of the wild animals and birds.
He says, "Wildlife is an integral part of our ecosystem. It is a matter of great concern that some species of wildlife have been already extricated while some others are facing extinction. Such extinction of species has become a matter of concern. Preservation of wildlife is of great importance now. For preservation of wildlife restoration of forest is mandatory because without forests wildlife cannot exist. We should therefore do our bit for environmental protection to save both wildlife and forest."
Today, Lunukula village has 500 varieties of trees, thanks to efforts of Amresh Naresh Samant who created a Gramya jungle on a stretch of three acres of land. Popularly known as Tree Man of Coastal Odisha, Amresh, an engineer by profession, has created 20 small forests in rural parts of Jagatsinghpur and Kendrapara districts to arrest depleting green cover. He maintains "Wildlife is crucial for economic and scientific progress of a nation. It assists in preserving the ecological balance of nature and maintains the food chain. But we cannot imagine wildlife in the absence of forests.  Our primary work should be to preserve natural forest. Human beings should stay away from wildlife and forests to maintain their pristine beauty. There should not be human interference at all. Humans are now responsible for causing changes in the environment that hurt animals and plant species. We take up more space on earth for our necessities. We pollute habitats. We kill animals for our pleasure. Human activity often destroys the habitats that plants and animals need to survive. Because human populations are growing so fast animals and plants are disappearing faster."
Prakash Mardaraj, former honorary wildlife warden of Balasore Wildlife Division is of the opinion that World Wildlife Day should not be celebrated on March 3 only. "We should celebrate the day everyday by doing our bit for them. But we take oath on March 3 to make this earth safe for them. Earlier, we had the Ministry of Forest and Environment to look after the issue. Now, we have the Ministry of Forest, Environment and Climate Change to address the issues pertaining to forest and wildlife. At a time when ecosystem and ozone layers are declining, we should not solely blame the concerned department for the disappearance of endangered species. Every human being should chip in for the protection of wildlife and forest because survival of human beings will be difficult without them. Forest department has launched several projects like Project Tiger, Project Crocodile, Project Elephant and Project Olive Ridley. We should have concern for wildlife.  There is no doubt that human civilization has had a negative impact on biodiversity, particularly since the industrial revolution. Urban sprawl is another important reason behind shrinking wildlife populations. And for that everyone has to develop an eco-friendly attitude."
THEMES
2021: Forests and Livelihoods: Sustaining People and Planet
2020: Sustaining all life on earth
2019: Life below water: for people and planet
2018: Big cats – predators under threat
2017: Listen to the young voices
2016: The future of wildlife is in our hands, with a sub-theme "The future of elephants is in our hands
2015: It's time to get serious about wildlife crime
Rashmi Rekha Das, OP 
Suggest A Correction