Bhadrak: He is just three years old. What he has achieved at this age is definitely a cause of envy for many parents and kids in his age group. He has been selected as a lone participant from India to participate in the International Model Contest to be held at Nepal in July.
Meet Sai Shreyansu Panda who is fondly referred to by his nickname 'Kanha'. He is the son of Sriram Panda and Pushpanjali Panda of Biridi village under Bhandaripokhari block in Bhadrak district.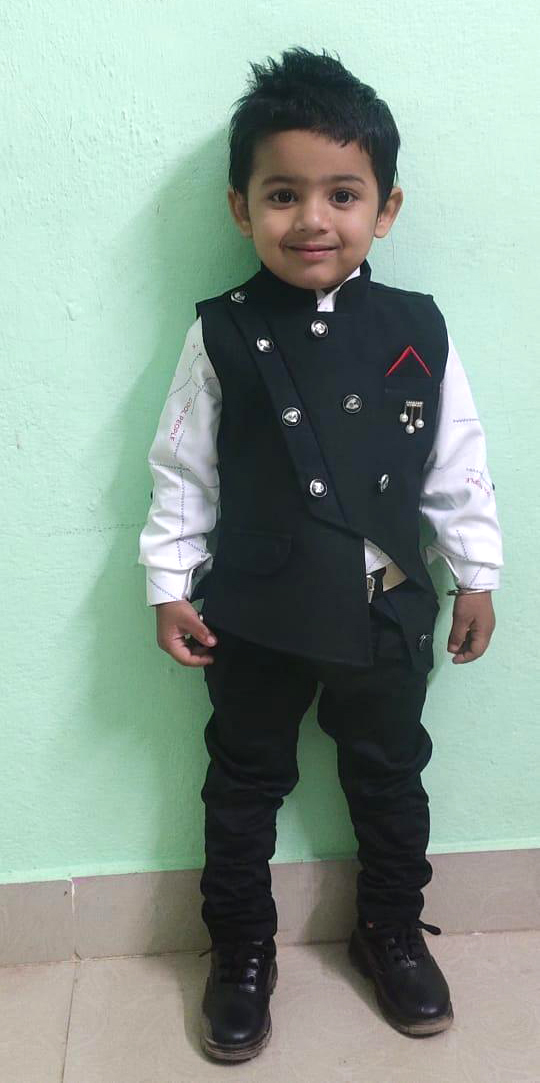 According to Sriram and Pushpanjali, it is Shreyansu's talent of expressing his thoughts through his body language that has earned him an opportunity to become the only child from India to participate in the International Model Contest. Since the news of his selection has spread, both Shreyansu and his parents have been flooded with congratulatory messages and good wishes.
Sriram and Pushpanjali said they spotted Shreyansu's inclination for dancing, modelling and posing for photographs when he was just one-and-a-half years old. So they started helping him to hone his talents. His grandparents supported Shreyansu and the parents whole-heartedly.
As Sriram works as an engineer in Boudh district, he lives there most of the time. It was Shreyansu's mother who really groomed the kid with the help of a local model teacher, Prasanna.
During the initial days, Shreyansu started participating in block and district level contests and winning trophies.
The parents came to know from an advertisement in September last year that the Global Beauty International Organisation was conducting an online talent hunt event for kids. It was titled 'Kids and Teen World Event-2020-21'.
Sriram and Pushpanjali made best use of this opportunity and Shreyansu participated in the model category. He defeated 40 other contestants to emerge winner. This success made him a star kid overnight.
The proud parents also described in detail the training Shreyansu is currently undergoing, Sriram and Pushpanjali said they are leaving no stone unturned for their son to come out winner in the contest.
PNN
Suggest A Correction