Acting runs in my blood, says award-winning actor Aswini Kumar Brahma who has made a successful
transition from theatre to TV and films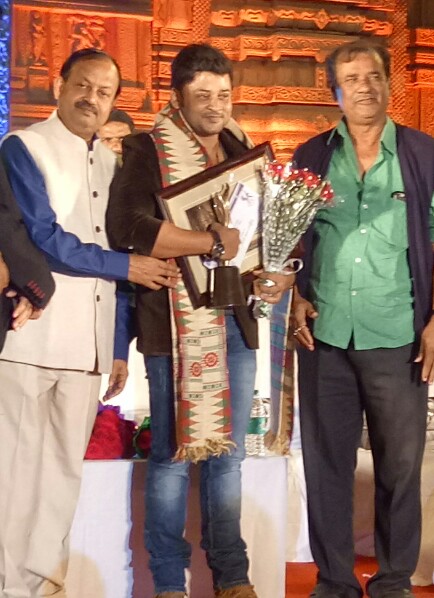 There are some talented actors who have made a successful transition from theatre to the big screen. Aswini Kumar Brahma is one such actor, though he went through a period of struggle before he made it to the Odia television and film industry. "Very few know that I had established myself in theatre before making my presence felt in the Odia television industry. I graduated to cinema from theatre," says the award-winning actor.
Born and brought up in Ramachandrapur, in Puri district, Aswini has around 20 mega soaps and four movies to his credit. Though he appeared in tele-serials like 'Mun Bhalapae', 'A Gapa Mala Janhara', 'Pratighat', 'Sakalara Apekhyare', 'Sanja Salita', 'Sanskar', 'Samuka', 'Sindura' and 'Uansi Kanya', he became a household name after portraying the character of Bibhu in the mega soap 'Tulasi' aired on Etv. Later, his role in 'To Aganara Tulashi Mun' was appreciated by all.He won the best actor award at the 27th Odisha State Film Awards 2015 for playing the character of Arjun in Manini. Though he has starred in movies like Gotia Aasanta Duiti Mana and Superstar, his role in the movie Gadbad got him the state award.
Aswini describes his journey in acting: "My father Paramananda Rajguru was an eminent theatre personality of Annapurna B theatre. I loved to see him enact scenes from different plays. One day, my father took me to the theatre to essay a small role in a play. In the play, the villain was to kill my father. Watching that scene, I started crying inconsolably. Though my father and others tried to convince me that it was just a scene and had nothing to do with real life, I was of the impression that I had lost my father. My father then made me understand the difference between a real life scene and a drama scene. Inspired by my parents, I decided to carve a niche for myself in the Odia television industry."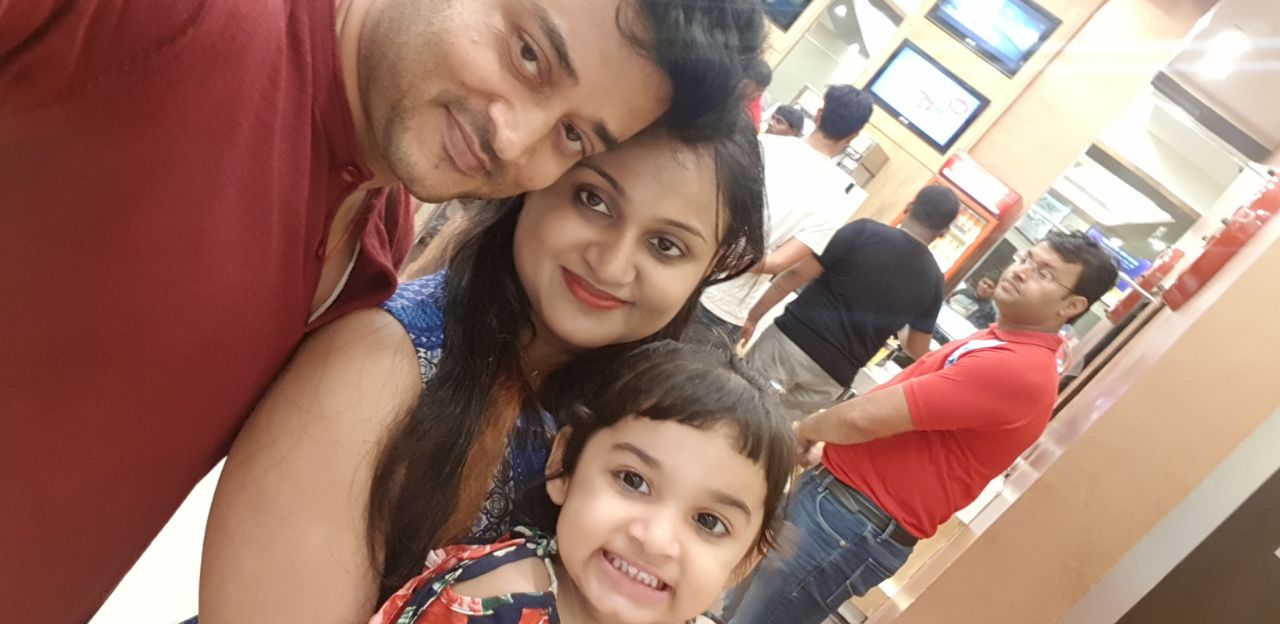 He continues: "When I was trying my luck in the Odia television industry, I realised that theatre experience is a must to make an impact in tinseltown. I started searching for a good theatre organisation to hone my acting skills. I joined 'Satabdi Ra Kalakar' thanks to fellow artiste Sangram Maharana. At the first meeting with director Dhira Mallick, he offered me the male protagonist role in a play scheduled to be staged at a multilingual theatre fest. It was a great honour for me."
Thereafter, he continued performing on stage. It was only in the year 2000 that the gifted actor decided to establish himself in the industry. Aswini recounts, "My mother always wanted to see me as an actor. She dreamt of seeing me perform at the Rabindra Mandap. However, she was not there to see my first performance on the Rabindra Mandap stage. Though I felt bad about it, at the same time,I had a sense of satisfaction that I had fulfilled her dream tosome extent. My tenure in Satabdi Ra Kalakar helped me grow as an actor."
Actors struggle a lot to prove their mettle in tinseltown when they do not have a godfather. Aswini remembers, "When I was newbie, I was called for an album shoot. I reached the spot at 5.30 am, put on make-up, and waited for my turn. I was not called and left for home at 11.30pm. The next day the same thing happened again. However, these things did not impact me, because I was determined to make a career in acting at any cost. Acting runs in my blood."
Aswini made his first appearance on the small screen in 1998 in the Harish Mohanty directed mega soap 'Mu Bhalapae'. Recalling his early days of struggle, he says, "Once it was very late by the time we wrapped up shooting which was held at Chandrasekharpur. I did not have thecourage to go home in the dead of night. So, I bought a packet of biscuits, which cost Rs1.50 then, and slept there. When I woke up around midnight, I found myself in the midst of sleeping dogs."
There are a lot of emotion-packed scenes in 'Manini', but Aswini tells us that he doesn't use glycerine while filming his scenes."I have never used glycerine to cry on screen. Ever since I started out as a child actor, I don't know how, but I have always managed to shed tears naturally during emotional sequences. I get so involved in the script that I never feel I am enacting a scene. So tears come naturally to me."
Rashmi Rekha Das, OP
Suggest A Correction